Hey horse people! I'd like to give a shout out to Chelsey for all her help finding me two horses that fit our family so well. I bought both horses by video without riding first. She did an awesome job listening to our needs. I did get one in between purchase of Hank and Steel that not my match. When I told her she was here in days to pick him up to bring me another which was a total match. So if your looking I would strongly recommend her. Very Happy!
Thank you CL Horse Connection (Chelsey) for helping me find just what I was looking for!
Hi, just wanted to fyi. Nascar, he's amazing. I should pm you, but I want people to know how happy we are. I'm a little less confident rider, my friend got on him and he did things I couldn't believe. I now do the same! He is worth every penny and exactly what you said! Thanks you guys! Happy sales, we LOVE him!
A special thank to Chelsey and Jayce for personally delivering my dream horse that we purchased from them!! Couldn't ask for a better horse! I took a chance and purchased him without seeing him and he is everything Chelsey told me he was. I highly recommend purchasing your dream horse from CL Horse Connection! You definitely won't be disappointed.
I purchased my Ben sight unseen from Chelsey and Luke. I was looking for another pleasure/trail horse and Big Ben caught my eye. I flooded Chelsey with questions and she put me at ease throughout the whole process. Between the time of delivery, Chelsey would send me pictures of Ben- which totally made my day. Luke also offered to deliver Ben for no added cost, which was extremely generous. Overall, I am satisfied with CL Horse Connection, and I would be happy to purchase from them again.
Just an update on Steel. Such a wonderful guy. He's settling in. Just some fence walking probably because he's along but it is less now and getting better. Vet came today for a float, lab work, and poop sample. All lab and poop came back within normal limits. You did a great job keeping him healthy. Thank again very very happy with him Chelsey. Thanks!
I love this great natured fellow! Thanks so much Chelsey for all you did for me and making my horse dream come true. You did a great job! Thanks again!
Hi Chelsie,
Just wanted to let you know that both horses have worked out so great this summer for lessons! They were used many hours every week by numerous kids and we couldn't have asked for better horses! Thank so much!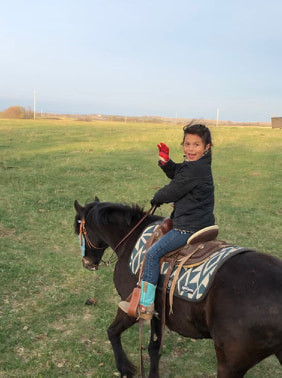 We are so pleased with our experience with CL Horse Connection. We rode several horses until we found just the right one. They did not rush us or pressure us. Communication was easy and helpful, and they even delivered Rex for us. He and our daughter share a special connection. He takes care of her, and is so well broke that I don't have to worry about her on him. We are looking forward to many years of joy with Rex in our family. Thanks CL Horse Connection.
Good job, Chelsey...! Perfect horse for her...she got all that confidence she'd lost right back with this horse. Farrier trimmed him today and removed the shoe...he seems to be better off without it. Thanks again for putting us on the right horse.
Thanks to Chelsey Kay and her brutal honesty and knowledge of horses! I will always trust that she will keep my boys safe and happy when we around her animals. If she doesn't have the perfect horse for you...she won't rest until she finds it! And she WILL find it! She has gone from someone who has sold us our first horse, to an amazing friend! We love you Chels!